April's Horror Round-up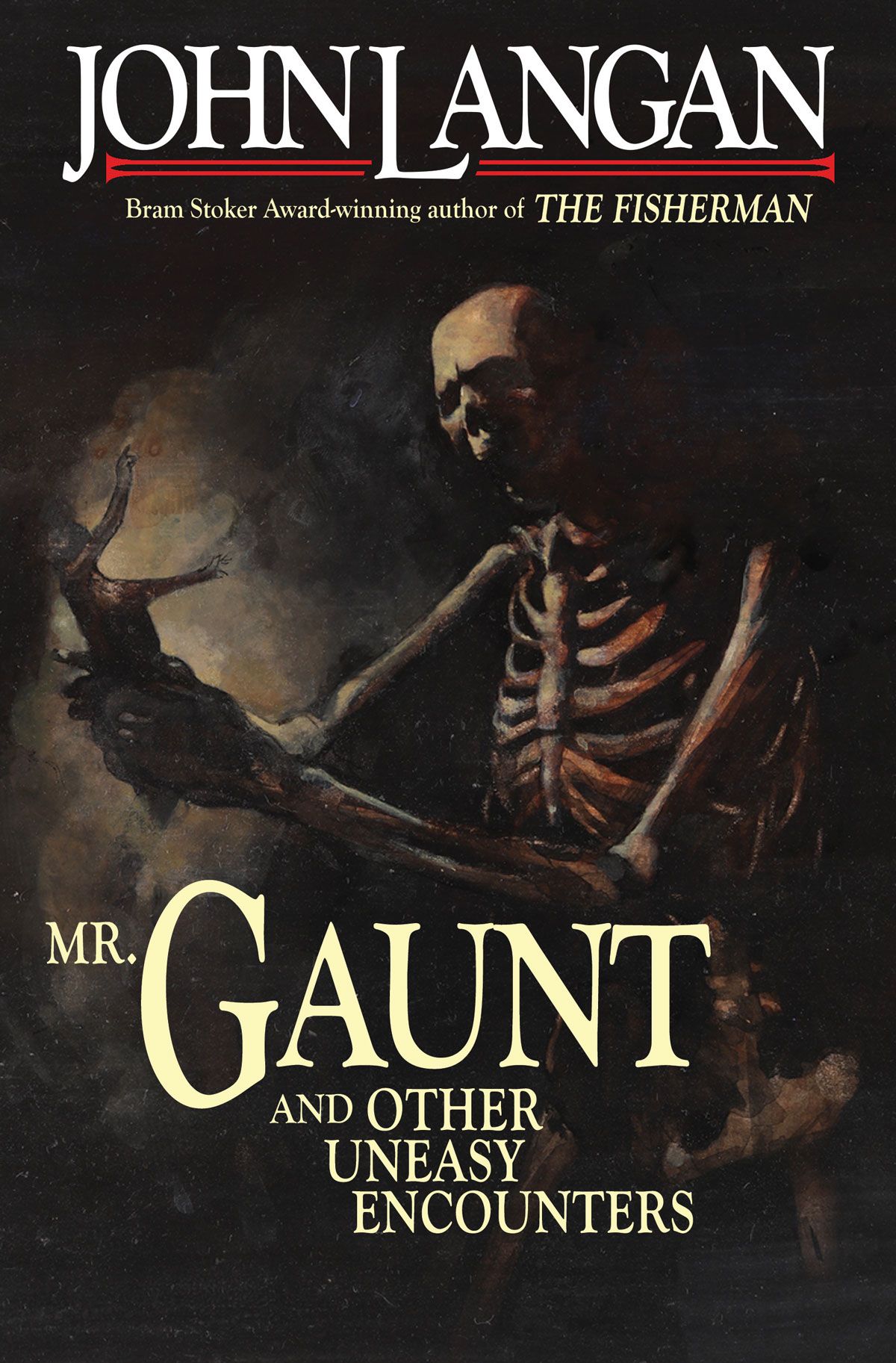 With our horror spotlights we are hoping to bring a mix of older titles rediscovered as well as new releases, giving a spread of what is happening in the world of literary horror. In an effort to focus more acutely on small and independent press, the books from this month really reflect part of what is happening inside of the genre world outside of the bestseller lists
and into the center of horror fandom, where more risks are taken as supported by a community that thrives on boundary pushing.


Mr. Gaunt and Other Uneasy Encounters - John Langan (Pick of the Month)
This is a re-release of a book by cosmic horror staple John Langan, which had been pulled out of print by its original publisher after a second print run. As Langan's first collection, it bears a reasonable mark of difference from his later work, but with punchy stories that attempt unique takes on classic monster lore, even newcomers will have a lot to digest. Its new story, "Tethered," also fits the tone of the rest of the book, creating a visceral pull to what can often be a complicated and cerebral mythos. It's exciting to see Word Horde of all publishers get behind it, who themselves have been one of the central figures in independent genre publishing who strikes an incredible balance between outsider concepts and accessible horror prose.

Subscribe to the newsletter
You've Lost a Lot of Blood - Eric Larocca
Lacrocca came on my radar first with Things Have Gotten Worse Since We Last Spoke, an upsetting novella written as a series of instant messages that devolve into a kind of carnal madness. You've Lost a Lot of Blood is the follow up to it, and it feels written in the same intersection of horror and emotional disturbances. A "found footatge" volume just like the last, it is positioned as a collection of transcripts of recording, poems, and a horror novella written by a young, queer serial killer, who medicates on the pleasures taken in the suffering of others. The novella is the heart of this book, which also unpacks a kind of VR body horror (I had images of Videodrome flashing through my head) where identity, guilt, and what it means to be human are all called into question. Take a look as two of his books get major publishers this year and next, including a reprint of Things Have Gotten Worse Since We Last Spoke after it was pulled out of print from its original publisher. This title also is a fundraiser for Trans Lifeline, which is just another reason to put it to the top of your shopping list.


Behold the Voice - Philip Fracassi
Since I had recently read Fracassi's newest collection, Beneath the Pale Sky, I was hunting for more of Fraccassi's short fiction. His work centers you in moments of crisis, where trauma slows down time and every choice is imbued with existential meaning. Add on top of that a cosmic dread, just barely glimpsed, yet escalating every bit of tension. Behold the Void does not stand out quite as strongly as Beneath the Pale Sky and fewer of the stories were exceptionally memorable, but the story "Altar" itself is worth the cover price.


Monsters - Barry Windsor Smith
This may be one of the biggest achievements in graphic novels from the past several years, a sweeping and epic story of trauma, war, and how we build monsters, literally and figuratively. Fantagraphics has released this as a large-format hardcover, and the black-and-white inking creates a lush and timeless feel: it reads as though it could be generations old or a more recent and personal memoir. Save Monsters for when you feel like you can take the emotional challenge.


This new novella of queer body horror is an example of a beacon for the arriving shifts in the genre, and I hope that is a promise of things to come. Following a queer character who is a carrier of a strange, bio-engineered illness that causes hyperfertiliity that leads to the birth of people partially attacked to their twin. This results in a "vagina-dentata" situation in our lead, one whose complex relationship to others becomes an infinitely relatable story about consent, bodily autonomy, and pleasure. Piper is clearly becoming one of the most important voices in horror, Queen of Teeth should not be missed.
---
We wanted to share some of what we are listening to over the May Day weekend, so check out the Antifascist Neofolk Playlist on Spotify, which I have been collecting antifascist bands in and around the neofolk genre for the past three years.
Subscribe to the newsletter