August Horror Round-Up
Some of the best horror books from this summer, and of 2023 so far.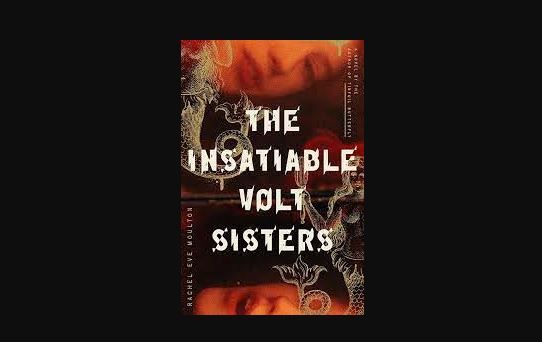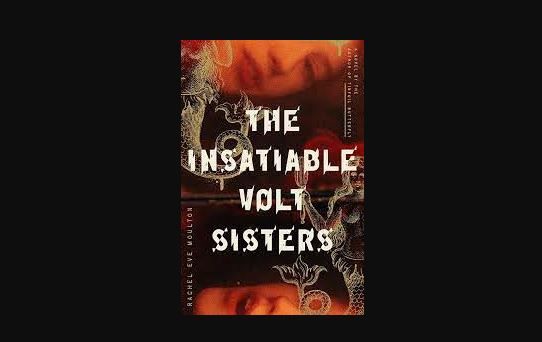 The Insatiable Volt Sisters - Rachel Eve Moulton (Farrar, Straus and Giroux, 2023) *Pick of the Month*
You may remember author Rachel Eve Moulton for her creepy mountainous novel Tinfoil Butterfly from a couple years ago, and this year's release is even more ambitious. Set on a fictional island off the coast of Ohio in Lake Eerie, we meet two sisters who share the same, now deceased, father and different mothers. They are the end in a long familial line that is tied to the island, its secrets, ghosts, and curses. The book largely reads like an expertly written haunted house novel, though the bounds of the house extend all the way to the shores of the island. It is one of the smoothest novels I've read all year, and feels like an incredibly quick read despite being nearly five hundred pages. The perfect book for a long, long weekend on a beach (maybe even an island).

Brave New Weird: The Best New Weird Horror Vol. 1 - Ed. Alex Woodroe (Tenebrous Press, 2023)
Brave New Weird straddles the line between magazine and anthology book, promising to be a new series that presents the best in "weird fiction." Weird fiction is kind of a nebulous term, sometimes meaning cosmic or Lovecraftian horror, other times meaning simply odd or breaking the lines between genres. That is largely the way that Woodroe's collection uses it, with most stories fitting comfortably into speculative fiction and often relying on some type of allegorical device. This is part of what makes some of the stories hit and miss, but there are quite a few stand out entries, the best being Warren Bennedetto's story "Blame," which uses emails, text messages, and other computer ephemera to tell an incredible story of ghostly revenge. Also look out for good stories by Charlotte Ariel Finn, Carso Winter, Mae Murray, Luciano Marano, Nikki R. Leigh, Cadwell Turnbull, and jonah wu. The stories skew kind of short and it also includes lists of notable publishers, books and comics, so it is a great volume to help you get up to speed with the genre.
Subscribe to the newsletter
Little Monsters Vol. 2 - Jeff Lemire and Dustin Nguyen (Image Comics, 2023)
This second volume of this series far outperforms the first, and acts as a perfect conclusion to what creators Lemire and Nguyen termed an "Illustrated Novel." The story reads like a mythic combination of Lost Boys meets the Walking Dead, yet with protagonists who appear painfully young and are endlessly waiting for the return of their elders and a possibly better future. Nguyen's art is incredible and the revelations in this final book forces the reader to completely re-assess the first, making it one of the best horror comics of the year.


No One Will Come Back for Us and Other Stories - Preemie Mohamed (Undertow Publications, 2023)
Preemie Mohamed is further establishing herself as one of the most important authors in New Lovecraftian fiction, with this collection of stories that push on the edges of horror conventions and into a truly "weird fiction." The cosmic horror takes a lot of the monstrous and intergalactic tropes from mythos stories and then brings them into a contemporary fantasy or even speculative fiction framework. The prose can be dense at times, particularly when it gets deep into its own myth building (reminding me a bit of Laird Barron), and many of the stories veer into a less-than-realist world of fable and fairy tale. But the book is a dependable collection of literary horror that strays far, far from the bounds of everyday life, and worth a read by every horror fan.
Subscribe to the newsletter