August Horror Round-Up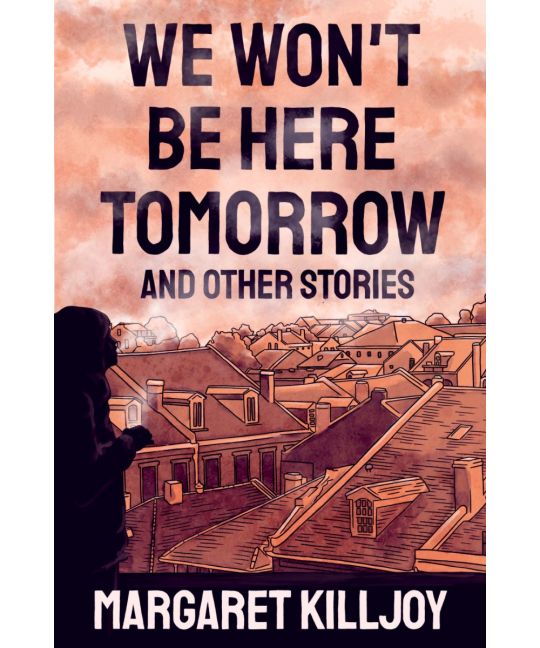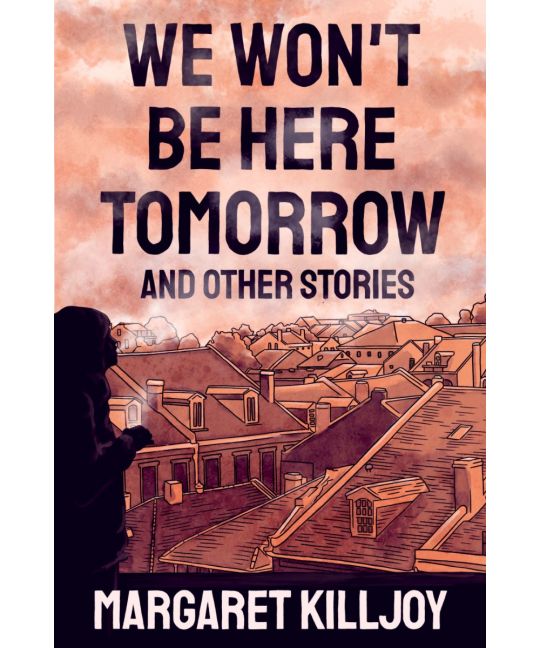 The summer has seen such a density of horror releases that it has been hard to keep up, but I wanted to keep a log of some of the favorites we are closing out August with. In the coming months we know that even more genre titles will be coming from radical publishers like AK Press and we are excited to see that horror seems to be leading the path away from superheroes across all comic publishers. What's clear is that more people are turning to horror as a serious literary genre, and more people are stretching horror writing to the kind of social and political commentary that people have expected more commonly in speculative fiction. We could say horror is growing up, but I think maybe the rest of the public is just catching up.

Pick of the Month: We Won't Be Here Tomorrow and Other Stories - Margaret Killjoy (AK Press)
The pick this month is from venerable speculative and fantasy fiction writer Margaret Killjoy, who has been on a roll this year. After several releases from Tor she went over to AK Press, first to re-release an older book, A Country of Ghosts, as part of their Black Dawn series. Now she is publishing a collection of short fiction, most of which she had released as part of her Patreon, which has been a great way she has built up a committed audience outside of established sales channels. While the book only has a few stories that could correctly be called horror, they are the best ones and the collection as a whole is so incredible that it's hard to put down.

To Be Released September 20th…

Subscribe to the newsletter
How to See Ghosts & Other Figments - Orrin Grey (Word Horde)

This is another great collection from Word Horde Press on the heels of two from John Langan, both of which we reviewed. Orrin Grey is central to their stable of writers and is known best for intermixing an almost professorial analysis of b-movies and film efeminara with subtle horror prose. For Grey's fans, How to See Ghosts will be a massive thematic step forward beyond some of the elements most familiar in his work and into deeply personal narratives of loneliness, regret, and the distance of emotion that comes with age. Several of the stories seem to be lacking a sort of "fantastical" (as he calls it) element, and the frightening specters haunt mostly in the minds of the characters, something that may be true even in his more supernatural stories. For long-standing readers, you will still find several tales spun as essays or documentary transcripts, a format that feels as though it could never work and then does every time Grey attempts it. It should also be noted that this is one of the best queer horror collections of the year and breaks new ground, not just for Grey, but for the kind of horror hounds I picture devouring each of his stories.

To Be Released October 25th…


Razorblades Magazine: Year One Omnibus - Ed. James Tynion IV (Image Comics)

This is perhaps the best horror anthology I've ever read, at least from a major publisher. Inspired by the history of Taboo magazine, which was the first place to publish classics like Alan Moore's From Hell, Tynion wanted to make a platform that could highlight the new generation of online horror artists and writers that he was seeing building up outside of mainstream comics. To do this he created a digital comics magazine focused on publishing short horror comics and prose stories, as well as interviews and other extras. The first collected volume of this was released this month, which is the first time he has put this new content (it began in 2020) into a physical medium. This is the primary comic for horror fans to keep their eyes on and will be both where emerging talent is placing work and where established horror writers and comics creators will have a chance to stretch their creativity.

Click Here to Check Out Razorblades Magazine…

Summer Sons - Lee Mandelo (Tom Doherty Associates)

This month we saw the paperback release of last year's Summer Sons, an incredible Southern gothic novel that oozes with color across each page. Two friends are bound together by their own trauma and connection to ghosts beyond our world, and when one of them, inexplicably, commits suicide, the other is left to step into their now empty life (and bedroom) to figure out what happened. Summer Sons has all the pieces you might want from a book like this: a connection to folk stories and music, an inexplicable mystery to be unwound page after page, and an almost dense descriptive sensibility that attacks all of your senses as it sets the stage for an older type of claustrophobic narrative. A great new addition to a very tried and true literary style.
Subscribe to the newsletter