December Horror Round-Up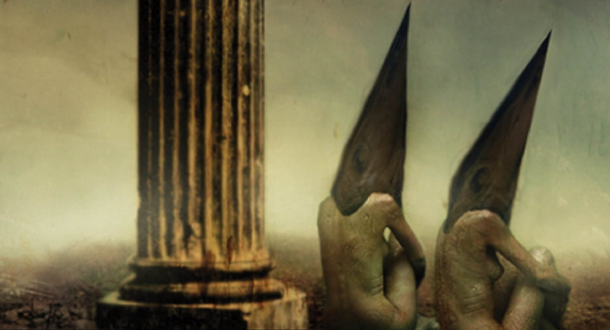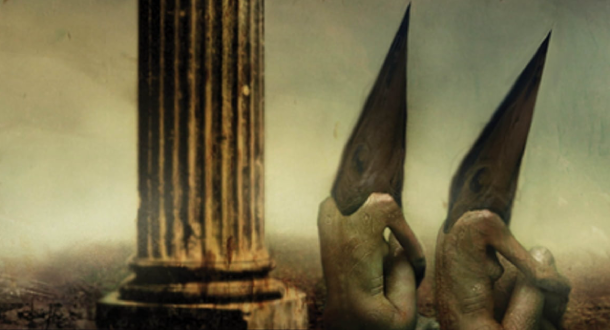 To close out the year I collected a slightly larger list of titles to review, some of which are somewhat older yet still within the last decade, and others that are new releases from 2022. The year itself saw certain trends rise to the top of the horror pile, particularly in how social media, the far-right, retro horror imagery, and the impending chaos of climate collapse are driving elements. In trying to create a balanced spread for December, we end up with incredibly different books, though New Lovecraftian remains a constant feature, both for me as a reader and for what audiences seem to be buying, likely due to the profound sense of dread that has flowed through the culture since 2020.

The Best Horror of the Year: Volume Fourteen - Ed. Ellen Datlow (Night Shade Books) (Pick of the Month)
It may seem obvious given the title, but, like always, famed horror editor Ellen Datlow has pulled off one of the best anthologies of the year. Datlow is perhaps the most celebrated editor in the world of short horror, running online acquisitions at Tor.com and editing anywhere from a half-dozen to a dozen horror and genre anthologies each year. For fourteen years, she has done a book, usually coming the final month of the year, collecting her favorite short stories for the year before, as well as writing an intro that gives a birdseye look at everything published the year previous. This 2022 edition is filled with selections from her favorites from 2021, and it is a particularly standout edition. The book has no particular theme to it, it takes everything from mainline horror story to pieces that push the edges of genre, which is often its strength, but I also often see preferences towards modern settings, Lovecraftian and folk horror, and women and non-binary authors. Volume Fourteen's best stories include offerings by Brian Evenson, Christopher Golden, and Gemma Files, but there should be something for everyone in its pages.

Swamp Thing by Nancy A. Collins Omnibus (DC Black Label)
DC Black Label has seemed to pick up much of the mission of Vertigo, DC's previous mature-reader imprint, at least in creating quite a number of prestige reissues of older Vertigo fare, particularly those titles that are not amongst the top sellers and that need some type of high-quality, permanent treatment in their catalog. That completely describes Nancy A. Collins' 1980s-1990s run on Swamp Thing. She picked up the title after Alan Moore's groundbreaking re-approach to the character and, for well over thirty issues, placed him into the Cajun swamps of Louisiana and told stories in the rich Southern Gothic style. Her run on Swamp Thing had not appeared in its own collection yet, it simply went from Moore to Mark Millar and Grant Morrison's runs, respectively, so DC decided to publish this largely forgotten, yet historic, contribution into its nicest, and most expensive, format. This is probably only for the die-hards given its price point, a staggering $150, but it is a great opportunity to not just see how Swamp Thing developed, but to see how Vertigo and modern horror comics came to be, as the storytelling evolves through classic Southern horror tropes into the near psychedelic weirdness that defined Vertigo in the 1990s.
Subscribe to the newsletter
Habilis - Alyssa Quinn (Dzanc Books)
Habilis by Alyssa Quinn may be one of the most interesting titles from small-press horror this year, a surreal exploration of the power of language and how it builds (and even destroys) our history and memory. The novel begins by following a character recently diagnosed with a cognitive disorder that will eventually rob her of her ability to use language as she heads to a party held at a history museum (a method for closing a gap in the museum's budget), alternating between observations of the exhibits, conversations with her clueless friend, and memories from her own history as a lost-child-found with no recollections of her past. We then descend into competing historical narratives from African colonialism, three different participants in three time frames spanning well over a hundred years. The book is itself an experiment in structure and a self-aware comment on the role of language in thoughtforms, a mission that has mixed results, though not uninteresting in its attempt. The earlier piece of the novel's structure, while taking a bit of time for the reader to adapt to, is engaging, and it is, ironically, the more conventional narratives of the final third of the book that can be difficult to follow or connect with. An interesting first novel from Alyssa Quinn, and it will be curious to see if she heads into a more conventional direction for her second work, or if it is the deconstructionist approach to prose that drives her career.


The Night Eaters: She Eats the Night -  Marjorie Liu and Sana Takeda (Harry N. Abrams)
The Night Eaters seems to be one of the most hyped graphic novels of the year, partially because Monstress, the series that author Marjorie Liu and artist Sana Takeda have been working on for years, has become such a hit in its collected form at regular bookstores, and because this new project seems directed mostly at the non-comic store crowd. The book is the first of what will be a graphic novel series, following a Korean immigrant family in a fractured timeframe, one story starting in Korea in the 1950s and the other in the present day United States. The core of the narrative is the emotional battle between a resentful and demanding mother and her adult kids trying to simply survive her expectations, with their loving father acting as the bridge between the two. Within this family structure we see a foreboding house across the street, one whose demonic residents seem to have some connection to their mother's otherworldliness (though to say much more would require a spoiler alert). The title is a great mix of horror and loving family drama, and will prove to be a popular series as we get into later editions, though the cost of the hardback does seem to be a bit prohibitive for a title that takes little over an hour to read.


Black Tide - KC Jones (Nightfire)
There is something about Lovecraftian apocalypticism that seems to provide endless starting points for novels about desperate survival and self-actualization. First time author KC Jones uses Lovecraftian-like creatures as a starting point for his first novel, released by Tor's horror imprint, Nightfire, which is concerned with the step-by-step methods a pair of strangers use to survive the first hours of the end of the world. We meet our two main characters, Beth and Mike, on a Pacific Northwest beach (about half an hour from my hometown), one simply trying to exist after a lifetime of self-induced disaster, and the other looking hopelessly at what their life has become. They are both shocked out of their old lives as our world suddenly collides with another universe, one inhabited by hostile creatures just as bent on survival as we are. What follows is a slow realization of exactly how severe this worldwide crisis has become and figuring out, in overheard fragments, how profoundly strange our new reality is. The book is more of a meticulous recounting of the problem solving the pair needs to escape this lonely stretch of beach, and despite the unfortunately cliche'd points of dialogue that string the character's conversations together, it is a notably engaging read. The end leaves it open to a possible sequel, but I suspect that the opening hours of the apocalypse were more important to Jones than what creatures inhabited it, and in that way it draws on recent films like A Quiet Place in which the difficult choices characters must make are more important than the monstrosities that created the situation to begin with.


Everything That's Underneath - Kristi DeMeester (Apex Publications)
Everything That's Underneath is a great, and largely ignored, horror collection that Kristie DeMeester published in 2017, before some of her higher profile successes, like this year's great novel, Such a Pretty Smile. Built around a dreamlike and Lovecraftian sensibility, you are less likely to find familiar monsters than you are barely visible mutations of our own realities, something that draws heavily on our insecurities, panicked delusions, and almost childlike belief that just about anything terrible could be possible. DeMeester's prose is often so fluid and scattered that it can be a challenge to follow, yet in her novels the length and plotting often focus her style into a digestible form, which is less the case here in what often proves to be quite quick snapshots of weirdness. That said, the book is fantastic for those looking for a fresh approach to New Lovecraftian fiction and a lot of the pieces included will likely have been missed by fans. This collection deserves to be rediscovered by the horror community, and perhaps it will now that she has broken into major publishing.


Subscribe to the newsletter
Cthulhu's Daughters: Stories of Lovecraftian Horror - Ed. Silvia Moreno-Garcia and Paula R. Stiles (Prime Books)
Cthulhu's Daughters is a largely forgotten New Lovecraftian anthology that has been dropped from our collective memory for a reason. The book seems to have been issued twice under two separate names, branded as focusing on women writers playing with Lovecraftian tropes. Unfortunately, what is contained within is largely Lovecraft pastiche, kitschy stories that use Lovecraft's own characters or plotlines, and hackneyed attempts are reviving tired, and obvious, recollections of cosmic horror. The world of New Lovecraftian is often plagued by less-than-stellar anthologies that, instead of striking the new ground that is eminently possible within the sub-genre, instead imagines itself as fan fiction designed to simply perform cliches. There are almost no passable stories in the volume and the best advice would be to skip it: in a heavily saturated New Lovecraftian market, there are many more genre titles that feature women and non-binary authors that have also brought quality along with them.


Eduardo Risso's Tales of Terror (Dynamite)
This is a collection of short horror and crime stories from Argentinian artist Eduardo Risso, best known for 100 Bullets, that had not previously been translated into English. Building on the legacy of EC Comics classics like Tales from the Crypt, these short blasts are rather fun, but do not expect to find anything particularly remarkable. It is nice to see Risso get the start treatment by Dynamite for something where he remains central, but with so many EC tributes circulating the past twenty years of comics, do we really need another one?


We Had to Remove This Post - Hannah Bervoets (Harper)
We Had to Remove This Post is included here primarily because it is being shelved in horror sections by booksellers, though it is relatively far from conventional horror fare. This short Dutch novel tells the story of one content moderator at a social media company like Facebook who falls in love with a coworker only to find that she, and our narrator, are being dramatically changed by the images they are forced to bear witness to. It is one of the most profound books written about our current crisis on social media, its effect on us and the ways in which we export our own behavior onto others.