November Horror Round-Up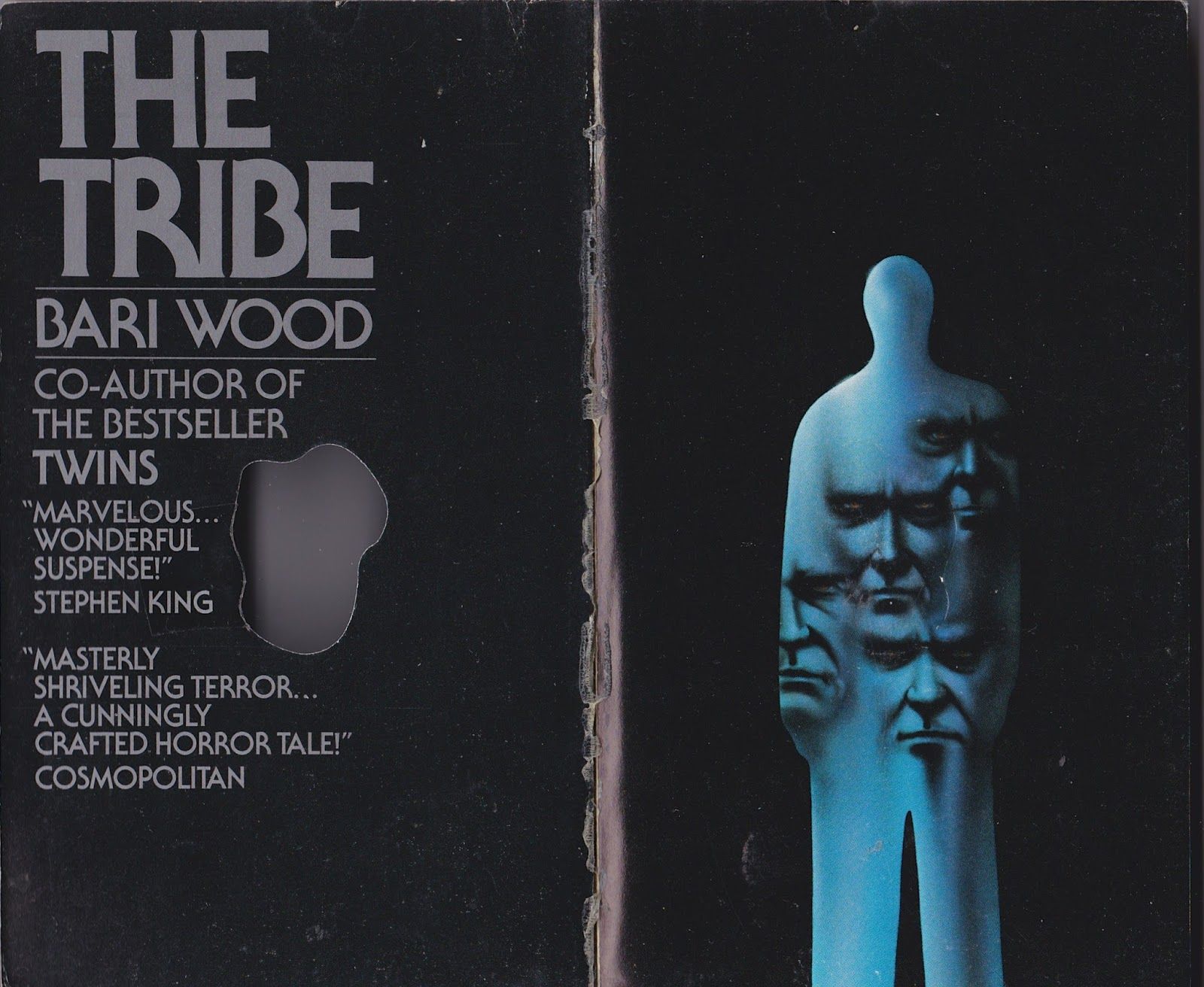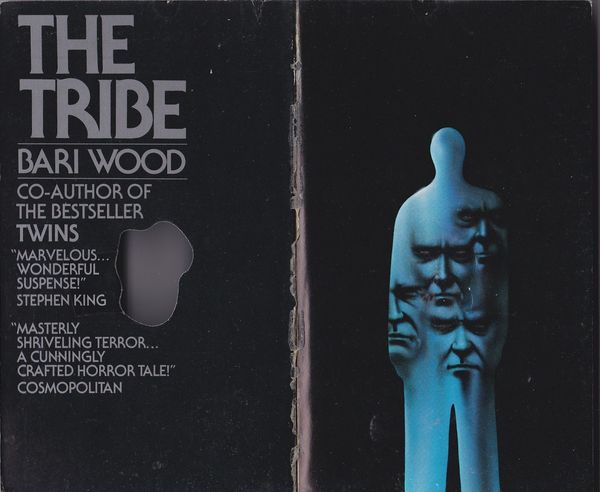 This was a particularly strong month, and we are going to return to this month's top pic pick shortly as part of our series on Jewish horror. As with the rest of the year, horror comics continue to outpace particularly short horror fiction, part of the momentary popularity of the genre. This will likely continue as horror comics are nearly outpacing superheroes in television licensing deals, something that can guarantee even a low-selling book a multi-year run. It is also exciting to see DC Comics stake its claim away from the "sunny-side up" superheroes of Marvel and to play up their darker side, which is the only kind of brand identity they have left. We will round out next month with a larger selection, as well as do some "best of the year" posts and a look at what we're waiting for in 2023.

Tribe - Bari Wood (Valancourt Books) (Pick of the Month)
This month's pick seems almost like a violation of the review rules. Originally published in 1981, The Tribe was dropped back into publication by Grady Hendrix' Paperbacks from Hell series after his book of the same name documented the boom of horror paperbacks from the 1970s and 1980s. Part of why The Tribe is so notable is that it is one of the few Jewish horror novels ever published in the U.S., giving it a kind of perennial relevance. While the paperback branding might imply that this is primarily a pulpy bit of schlock, it is actually one of the most nuanced and haunting fictional treatises on Jewish trauma and revenge ever written. Following a group of Holocaust survivors into 1970s New York City, a Black police officers, best friends with an Orthodox Rabbi, looks into some brutal murders of a group of kids suspected of killing the rabbi's son. The story draws on some of the most important pieces of Jewish mythology and highlights the complex reactions generations of Jews have had to Holocaust experiences, that even when the impulse to survive inspired inward facing communitarianism in new political realities. Expect a longer examination of this book in our series on Jewish horror literature, but suffice it to say that this is an essential read and one that finally puts Jewish folklore and history to good literary use.


Arkham City: The Order of the World - Dan Watters (DC Comics)
This miniseries missed most people's radar, but hit hard as a spiritual sequel to Grant Morrison's 1989 Arkham Asylum. Arkham has been demolished and its mentally ill inhabitants are spreading across Gotham, some trying to mimic normality and others engaging in deranged plans to contain the madness. We follow one particular therapist from the Asylum and her seeming unquestioned support of a man with eyes sewed to fingers, and we watch as a certain corrosive madness eats out the soul of the city. Both the beautiful scrawling art and the increasingly volatile delusions of the characters create a deeply unsettling experience, one that overheats the superhero medium so thoroughly that it becomes a surreal negative for what we assume these mythic stories are supposed to be. Whether or not Gotham and Arkham are two separate, independent organisms is called into question and what we end up with is one of the most inventive, stunning, and haunting horror superhero comics of the decade.
Subscribe to the newsletter
Maw - Jude Ellison S. Doyle (Boom Comics)
If it wasn't for The Tribe, this could easily have been the pick of the month. Despite being Doyle's first comic, they fall into the visual prose seamlessly, telling an incredibly complex horror story of sexual trauma and painful transformation. Set at a women's pagan retreat, the story winds together conflicting characters and strands of storytelling and follows the radically (d)evolving characters as an act of cruelty creates a monster impossible to contain. The layers of critique here do not pull away from what is really engaging, if bleak, storytelling. Hopefully this is simply the first comic of what will be a new chapter in Doyle's career.


Other Terrors: An Inclusive Anthology - Ed. Vince A. Liaguno and Rena Mason (Harper Publishing)

Other Terrors brands itself along the inclusiveness of the identities of its contributors, but little else binds these stories together, if you could say that this framing binds them at all. The statement of inclusion in the book's pages felt a little opportunistic and many of the stories employ this trope opportunistically. There are some legitimately great stories throughout, and the book deserves a recommendation for those interested in broad short horror fiction, but it is far from the most stand-out collection this year or the most thoughtful work focused on inclusive representation. There are some examples in the book, such as a story about a trans InstaCart shopper, that used outdated language regarding trans issues and felt as though they were embodying a performance of trans allyship rather than sincerely representing experiences in the text. While this might come across harsh, the book actually has quite a few gems in it, including a piece by Stephen Graham Jones that will remind his fans of his most recent novel.
Subscribe to the newsletter