September Horror Round-Up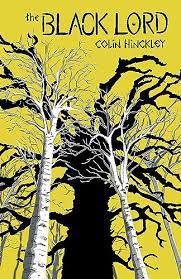 The Black Lord - Colin Hinckley (Tenebrous Press) *Pick of the Month*
This is exactly the kind of book that small, "weird fiction" press like Tenebrous do so incredibly well. This debut novella by Colin Kinckley is a challengingly fast paced bit of cosmic horror that plays with a variety of fabled genre tropes: werewolves, demons, and the often painful relationships and inherited traumas between fathers and sons. The story opens when an infant is snatched from his crib, and his eight year old brother receives a nighttime tap at his window. What follows involves the entire family in a desperate attempt to recover the child from the clutches of their past. I've seen this advertised as written in the spirit of people like John Langan and Laird Barron, and that seems like a perfect attribution here.
All of the Fabulous Beasts - Priya Sharma (Undertow Publications)
Priya Sharma has not gotten the due she deserves, and part of that is because of the beautiful understatement that fills her work. This collection has some of her best short stories from the last eight years, such as the incredible opening tale, "The Crow Palace." Many of these works, which could also be likely labeled as "cosmic horror," focus, like so much in the sub-genre, on the violence implicit to many families. Many of these snippets sit at the intersections of horror and fantasy, with a persistent fairy tale quality. Perhaps the best two stories, "A Son of Seas" and the title track, "Fabulous Beasts," feel as though they have an echo of Lovecratft's Innsmouth in them, either in the difference we pass between familial relations or the way that water can seem like our only escape.
Subscribe to the newsletter
Agony's Lodestone - Laura Keating (Tenebrous Press)
Another novella from Tenebrous Press, Agony's Lodestone is itself a well realized and paced story best described as "forest horror." Decades after Aggie's famous sister disappeared, a video was found from the night she vanished showing her, in repetition, escaping through a forest. Her siblings find themselves traversing the same terrain, lost in whatever had captured her, and carrying their grief with them. Just as The Black Lord, this is a profound, if quick, read, and established both Keating and Tenebrous as leaders in this world of quiet "weird."
Rouge: A Novel - Mona Awad (Marysue Rucci Books)
The only major release this month, Rouge, by Mona Awad, is a reinvention of Snow White plopped into the cultic world of beauty influencers in modern Los Angeles. After Belle's mother dies suddenly, she inherits her faltering world of beauty products and self-improvement, which comes with more than one person's share of financial debt. We quickly discover the nearly religious community she was a part of and travel through the world of cults that have become normal for most of us. An interesting book, which may let down some conventional horror fans but will find a ready audience with those who love (or hate) the skin care tutorials we have become completely obsessed with (including myself).