May Horror Round-Up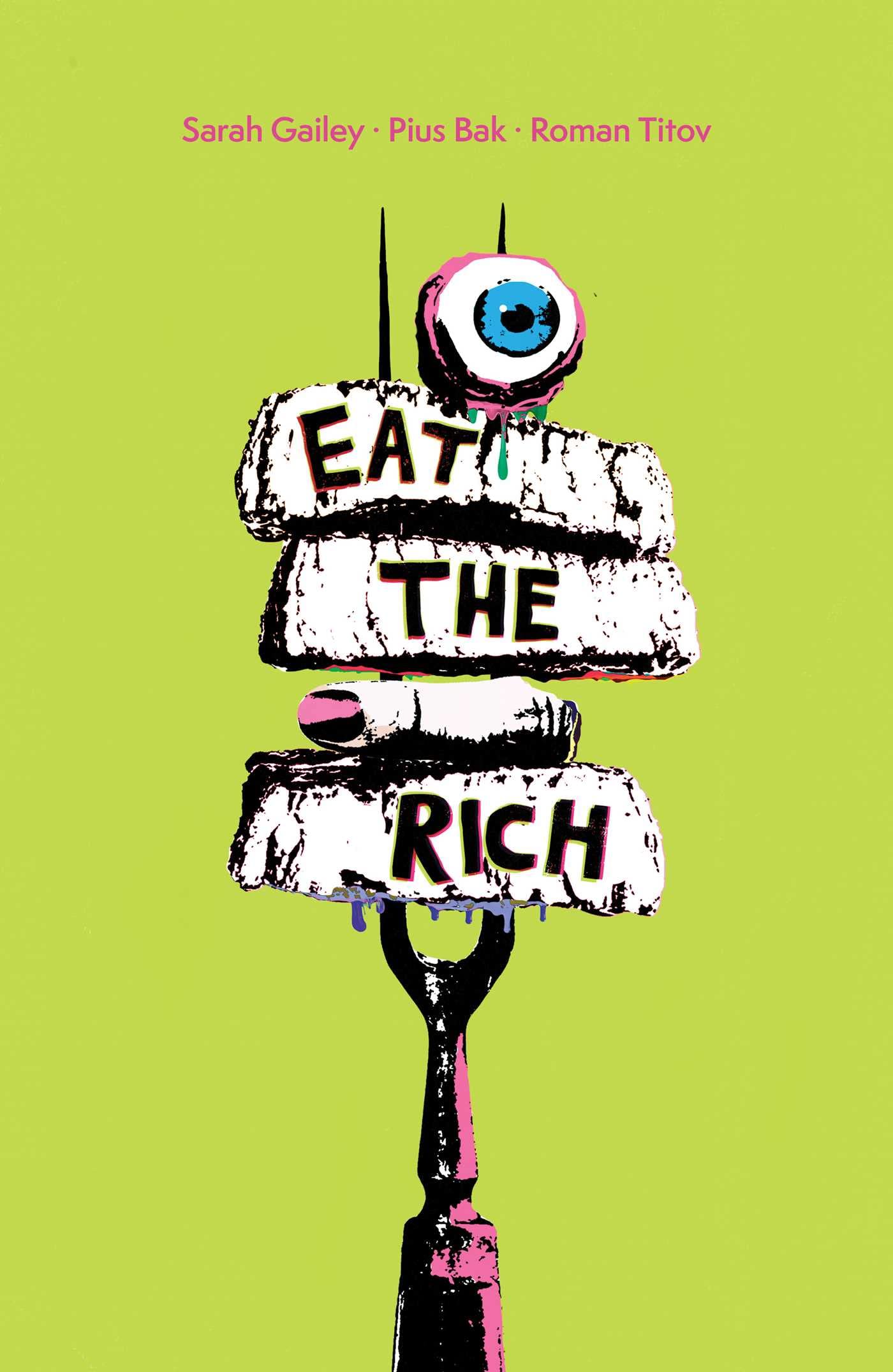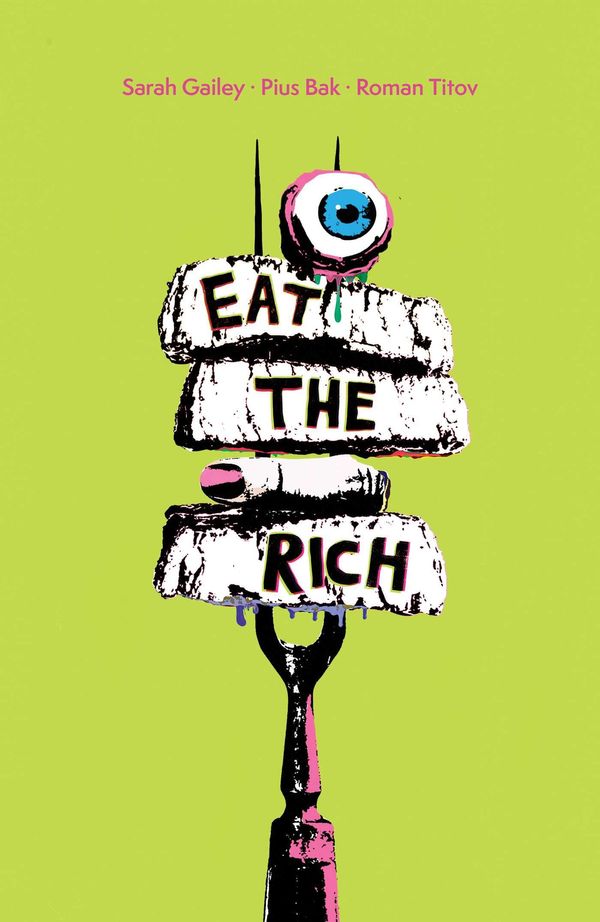 As part of this month's roundup of horror fiction, I leaned into the renaissance of horror comics that is happening at our Local Comics Shops. While horror comics have a long and storied history with the EC comics originals like Tales from the Crypt (and its own role in giving us the Comics Code Authority), the recent wave of horror books sparked by titles like the Walking Dead and Harrow County, are all a part of making non-superhero genre books a mainstay of what's on the shelves. Today, genre publishing may be even overtaking the capes and tights, part of the larger reclamation of the fantastic in much of our popular storytelling. This could be, in part, a reaction to the overreaching dominance of things like the MArvel Cinematic Universe in our movies and television, but it is also an example of comics creators trying to push their medium, the art and narrative simply improving (not insubstantially because of the technology that supports it), and the role of graphic fiction in the larger media landscape.

Check out some of this month's selections and also take a look at my longer review of John Langan's two recent books, which were each, respectively, the spotlight of the month.


Corpsemouth and Other Autobiographies - John Langan (May Spotlight)

Released by Word Horde on the same day as the new edition of Mr. Gaunt, Corpsemouth and Other Autobiographies may be Langan's best short fiction release to date, and certainly his most personal. Drawing from largely cosmic horror fare that ties closely to his own personal story, particularly his relationship with his parents, Corpsemouth collects several years worth of his more outlandish (and satisfying) short horror fiction. Corpsemouth helps to position Langan as a leader in the world of literary "new weird," the complicated revival of Lovecraftian themes through new critical perspectives, pantheons, and cosmologies. This is the best horror book I have read so far this year and I imagine it will continue to ride the top of the list.


Image Comics is known for taking an analogy past reasonable metaphor and into the realm of the absurd, and that is done with a certain elegance in Eat the Rich. The story centers an outsider in the world of the rich and sees the depths of their depravity, not just in the posh beach houses where she visits, but institutionally and internationally. While I will avoid revealing the primary plot points that drive this story, suffice it to say that this story about the ruling class literalizes something that Marx pointed out with a description that has maintained its relevant over 150 years after it was written. While the metaphor here could be particularly heavy handed, it actually works well and I am excited to see how the story continues into a reinterpretation of a "monster hunter" narrative with a populist, anticapitalist vibe.


As a horror anthology comic, Hotell is clearly trying to recapture the fire of books like Ice Cream Man that use shortened story lengths as a way of maintaining the shock and surprise of the comic format. Horror comics are difficult, in part, because the literal nature of visual art can betray the suspense of the reader, and anthologies allow for the story to change so frequently that you may be able to reclaim the audience's sense of surprise. Hotell, however, is not among the best examples of this, and while two of the four stories have their moments, they too often fall into homage to EC Comics' moral parables, something that has been attempted dozens of times in the past with better results.


Cosmic horror writer Philip Fracassi is best known for taking a disaster, slowing down time, honing in on the decision making process of each character, how they find survival, and then stealing their victory from them in a cosmological deus ex machina. Sacculina is well positioned for this format as a novella, essentially a very long short story, which allows for the space to draw his characters into a crisis and then forces them into dire choices. A family that is hoping to heal some extremely deep wounds charter a fishing boat, despite difficult weather on the horizon. On the sea they meet a nearly indescribable force in the water, one whose particular contours deny almost any strategy for survival. The story is well written, the length pitch perfect, and a good entry into Fracassi's neo-Lovecraftian library.


The first novel by Rochester, New York writer Rachel Harrison is about a squad of college friends who are coming back together for a long Catskills weekend after one of them reappears after disappearing without a trace for almost two years. While a sense of relief hits her friends when she emerges from the woods, supposedly with no memory of her time away, it quickly becomes clear that something is profoundly off. This may not be their friend, after all. While the book does a good job of focusing on the character relationships, particularly that moment when close friendships begin to fade with age, the result is a largely forgettable vacation read that does little to justify its length.


Dark Stars: New Tales of Darkest Horror - Edited by John F.D. Taff

One of the first real prestige anthologies of literary horror for 2022 (which is, surprisingly, not edited by Ellen Datlow), Dark Stars is a revival of an earlier anthology from 1980. The book brings together real superstars in this world, including Stephen Graham Jones, John Langan, Ramsey Campbell and Gemma Files, each writing longer short stories without a central motivating them (other than the terrifying). While there are some wonderful stories in the mix, particularly from Langan, John F. D. Taff, Usman T. Malik, and Caroline Kepnes, there are no real exceptional stand-outs either. The stories by dependable writers like Jones and Files are a little too esoteric, and there is a lean-in to the fantasy elements that might put off some horror faithfuls.