October Horror Round-Up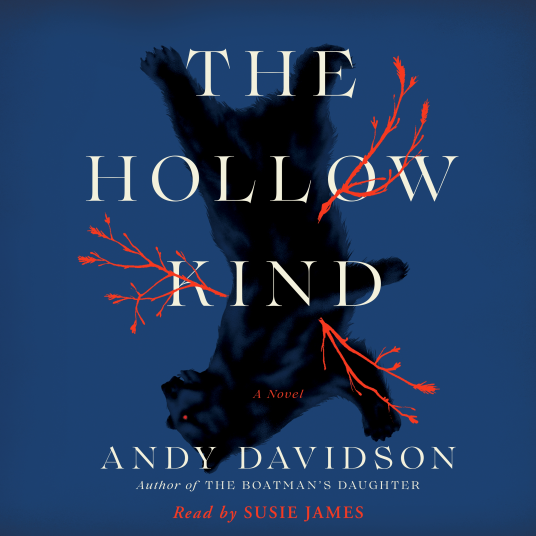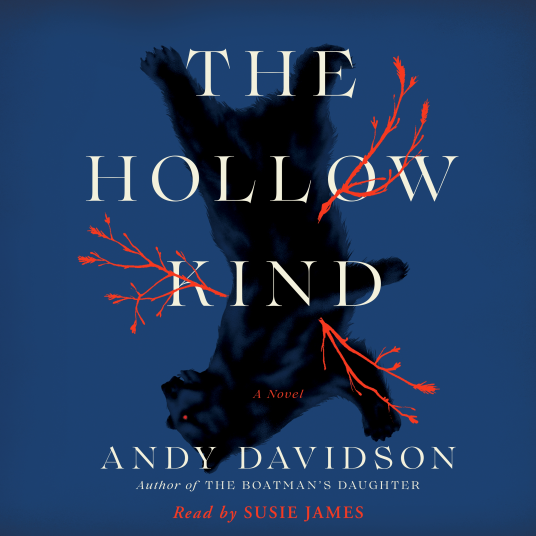 With Halloween closing out October (the day this is published), you'd think there would be a denser list of titles, but this is actually more of a list of books straddling the line between traditional horror and adjacent genres. It is also a comics heavy month, and we will likely have even more as some horror series round out and make themselves into a completed arc (which also means they get collected and dropped in actual book stores). Yet again, however, the prose book gets the top pick, but all four are incredibly worth a look.
The Hollow Kind - Andy Davidson (MCD) - Pick of the Month
In a similar Southern Gothic novel to Lee Mandelo's Summer Sons, which we talked about in August's rundown, The Hollow Kind by Andy Davidson is a cosmic horror story set in the ghostly remnants of the rural South. We follow two narratives simultaneously: one set in the 1920s as a family who runs a turpentine distillery on their voluminous land begins to deteriorate, and a second family, in 1989, setting out to reclaim their life by moving onto the seemingly unkempt property they inherited. The Hollow Kind weaves through multiple characters with a stunningly compact prose structure that maintains a coherent tone despite crossing multiple time periods. It also remains as a masterful synthesis between the underlying dread of cosmic horror and the personal hauntings of a ghost story. Davidson  has the ability to act as a bridge point for horror fans of multiple sub-genres, and it ended up as the broadest crowd pleaser of the month.


Rain - David M. Booher (adapting from Joe Hill)

Speaking of crowd pleasers…this new adaptation of this novelette by Joe Hill (which was collected first in Strange Weather) asks what if rain was replaced by calcified minerals shaped into lethal javelins? This apocalyptic tale introduces us to a queer family fractured by a natural disaster turned political parable, and that family tension remains the binding quality that dictates our relationship with every character we meet along this travelogue. Hill's work bodes well for the comics form, and Rain is perhaps the best direct adaptation of one of his prose stories, getting the text pitch perfect and relying on absolutely stunning character art from TK. As a relatively short read it keeps up with the pacing that made Hill's original story such an adrenaline ride, and is so richly rendered that it could easily become a repeat favorite.


Little Monsters - Jeff Lemire (Image Comics)

An interesting retake on vampires. Set in a post-apocalyptic world where a pack of feral vampire-kids have stormed about empty buildings for hundreds of years, their animal nature starts to kick in when they discover they may not be as alone as they had been instructed. Lemire's luscious world building really comes in handy, as does the ensemble cast, which creates a palpable (and realistic) sense of what survival with a little understood malady (like vampirism) would require. Dustin Nguyen's art is dripping with a cold texture, a quality that renders fully composed images with a haunting quality that implies more than it explains outright. This is a good book to start reading as a regular series, and with a low-cost trade out from Image Comics, this is the perfect title to tip your toe in.


Aquaman: Andromeda - Ram V. (DC Comic)

Aquaman: Andromeda ends its three-issue run this month, completing the story arc and creating the complete series for the later collected edition. This is perhaps one of the most inventive of the recent DC Black Label takes on DC heroes, using Aquaman as the foundation for a deepsea cosmic horror story reminiscent of movies like The Abyss. After a possible meteorite fell into a distant ocean ravine, a motley crew of researchers and soldiers set out to discover what's inside. What they discover could have been the idol of an earlier civilization, one where Aquaman's people were formed and from which brought their ultimate destruction. A great addition to the Black Label canon and hopefully a sign of other things to come as Black Label promises to be a place where superhero stories can be given the literary freedom to express more than just genre retread. (Note: The collected hardcover will not be released until February 21st, 2023).

This was also the final month of two other great DC Black Label Series, Catwoman: Lonely City and Rogues, both of which are showing the range that Black Label is willing to give to universe characters. I am especially looking to the conclusion of the horror titles Sandman: Dream Country and The Nice House by the Lake (both by James Tynion IV), the crime comic Human Target, and the revival of Fables.